The Lovely Danielle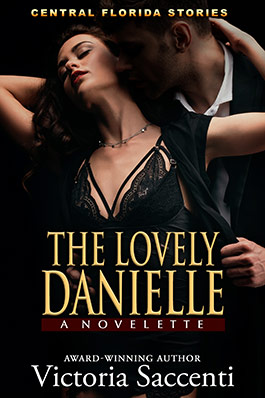 In the face of his soft commands, resistance is not possible…
Danielle Hamel opened herself to a Dom who trained her body, incited her hunger, then dropped her for another sub. Leaving her so damaged, she despairs of ever again trusting anyone—or herself—with her submission.
Yet she finds herself back in Club Nexus, trembling under the penetrating gaze of an elegantly dressed Dom with piercing blue eyes. Melting under one softly spoken command. What was she thinking?
Sergio Carrizo is sure of one thing when he spots the delicate, quiet woman exuding an aura of sweetness and wariness, honesty and innocence. She's thinking too much. In a moment, he's across the room and making a move to take her in hand.
Penetrating layers of her pain and betrayal will take every ounce of his skill, finesse, and persistence. But if he can untie the last painful knot twisted deep in her soul, the reward will be his perfect sub—for a lifetime.
Note: The Lovely Danielle is a standalone novelette in the Central Florida Stores - Club Nexus universe. Contains intense scenes of D/s dynamics and references to past self-harm.